It's that time of year again when the nominations are announced for the next Academy Awards. Along with all the great films of 2016, one topic that gets almost as much buzz as the celebrities and their fashions is the party atmosphere at The Oscars. Another perk at celebrated events like this and the Golden Globe Awards is what is given away to attendees — the gift bags.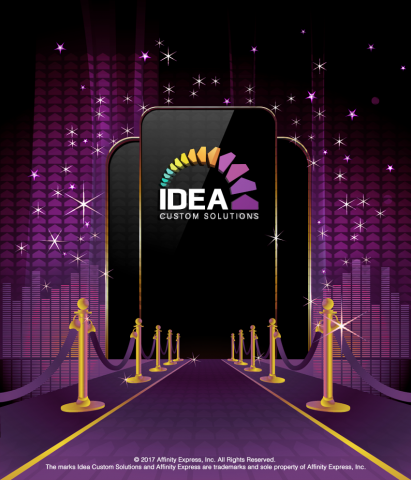 Certainly "swag bags" and packages of promotional products are one of many things those who cover the entertainment industry and gossip latch onto. But the larger American business community and the press have also taken note. This could be because of the multitude of marketing opportunities for entrepreneurs who are promoting products.
Take the Golden Globes gift bags. As InStyle reports, these bags don't come with Rolexes or keys to Ferraris, but rather useful sample sizes of cosmetic products including sunscreens, mascaras and cleansers. But in typical promotional products fashion, the Globes gift bags also come with drinkware, in this case canteens, as well as Insipio brand earbuds, portable picnic boxes and wearables in the form of socks. But it wasn't just major brands like L'Oreal that chipped in. One Michigan lawyer and owner of a small company that makes body scrubs was also showcased in the Golden Globes gift bag last year.
The sports world also seems to have an appetite for gift bags. During March Madness, participants in the NCAA Men's Basketball championship and the regional conference championships tournaments get a variety of cool stuff ranging from Under Armor wearables and other sports apparel brands to high-quality earphones from Beats By Dre. Not to be outdone, more and more of the NCAA college bowl game events have giveaways too.
Now, it's not just celebrity galas or televised sports events that offer swag bags. Lots of businesses in a myriad of sectors use them in different forums.
Last summer Sears celebrated the opening of a few new revamped retail stores and included "Sears swag bags" to attract shoppers. Microsoft uses them for promotions related to their phone products in niche consumer markets. Video game companies include gift bags with branded promotional products to cater to the thousands of gamers that pack their conventions and social gatherings. Even major media concerns like Time Inc. provide gift bags at their media and political coverage events, featuring some of the same sort of useful samples and gadgets found in Golden Globes bags.
If you work with small and medium-sized businesses (SMBs) it's important to remember that gift bags can serve different purposes and work effectively for them.
Hospitality. Whether they are hosting shareholders' meetings, powwows for partners or even welcome meetings for new employees, many times companies offer gift bags for the sake of hospitality and comfort. Including items such as snacks, skin care and toiletries (think lip balm, for example) or even quirky mementos are great ice-breakers and leave a positive lasting impression.
Samples. Companies in the beauty sector, like salons, retail chains or manufacturers of cosmetics, rely heavily on customers building affinity for hair and skin products. In addition to trade shows and related events, handy promotional products bags can put in the customers' hands samples of products they might want to buy later, in addition to items that act as reminder advertising.
Branding. One way for businesses to reach their ideal customers and make their brands visible to them every day is to offer giveaways they can't pass without picking up. At events such as trade shows, gifts for attendees are practically required. For SMBs, gift bags containing items people want — whether that means drinkware, fancy pens, golf balls, fun desk toys or useful outdoor items like barbecue grill spatulas or Frisbees — will be hits.
Be sure to talk to your SMB customers about what trade shows, awards, events, or customer hospitality efforts they are preparing for in 2017. And look to an expert partner that can provide the production-ready vector artwork and embroidery digitizing designs for their logos and other artwork that will appear on gift items so they get the best ROI.