We all know that, in the digital age, communication has become much easier and more immediate. In just a few minutes, you can fire off an email to check in with a customer. Sometimes, if you have a personal relationship with folks who do business with you, just a text will suffice.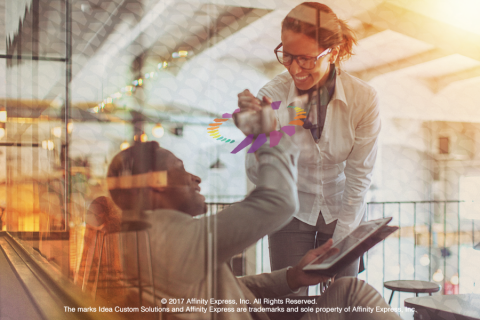 But what is also true is that easy internet access and smartphones can result in communications becoming detached and impersonal.
Not Just Numbers
Accounting professionals are perhaps known more for crunching numbers and financial expertise than anything else. Taking a deeper look beyond the tax questions and IRS forms, it turns out that CPA and small independent accounting firms tend to be very intimate with their clients' personal finances. A contributor to AccountingWeb, Nastassja Tejada, says that a building a close relationship with clients is ultimately what makes things work between clients and firms.
She says, "If you show your clients that you are dependable, available, and personally invested in their business, they will feel more comfortable approaching you for business advice."
Certainly Tejada puts her recommendations on relationships within the context of the accounting business. But her emphasis underscores the importance of good working relationships, especially when it comes to gathering detailed and often personal information from clients in order to properly serve them.
Another unlikely crowd that cherishes relationships as a means to growing business is in the insurance business. Summer before last, we talked in our blog about insurance agents. Despite some stereotypes seen in films like "Groundhog Day" and a few Woody Allen films, insurance folks are as entrepreneurial as any other pros.
This is probably why one key publication called Insurance Journal speaks so highly of the idea that insurance agents, similar to big businesses and entrepreneurs, build relationships first. Most importantly, building consistency and a friendly familiarity with the customer is paramount. Insurance Journal contributor Tom Wetzel writes that doing so eliminates the impersonal transactional feel that can torpedo business. Quoting business author Brian Appleton, Wetlzel illustrates that the size of the company or brand doesn't matter much when it's all done right.
"Everything you do . . . needs to look and feel the same — it's your brand. Why do people buy from McDonald's? Consistency. Everything from their cups and napkins to their golden fries and Big Mac with special sauce brings about an emotion that says you can trust them. You know what you are getting, whether you go to one in Chicago or Los Angeles."
So if professionals who talk to their customers about things such as cost accounting, tax returns and insurance coverage consider mastering relationships with small and medium-sized businesses (SMBs), to be essential, so should you.
Story Time
Yes, relationships will accomplish much more than helping you collect information and understand your customers' needs. Another school of thought is that building relationships builds your brand and your reputation, especially with SMBs, who tend to make referrals by word-of-mouth.
Others think that being closer with your customers allows you to do two very important things. The first is being a connector.
"Not every person you meet will be a prospective client or business opportunity," writes Claudia Mollerup-Madsen for the Houston Business Journal.
She goes on to say that the fact every prospect may not be an ideal customer initially, "doesn't make their relationship with you any less valuable. Uncover people's undisclosed needs and concerns; then teach them how you can help."
The second thing that a closer relationship lets you do is tell your story, both as a person and as a business.
"If you want to be remembered," Mollerup-Madsen adds, "you need to find common ground with the people you meet — and the most effective way to do that is to tell a relatable or unique story."
Just Do It
Thinking about the value that relationships provide for both customers and service providers, the possibilities for growing your business with people who consider you their friend are great. Moreover, the means by which you increase contact and familiarity are less black-and-white and more a facet of you, your business, and your sector.
For some, a simple approach might be dropping in in-person more frequently, or perhaps calling ahead first! For other SMB clients that want more attention, a quarterly lunch might be effective. Others might love to know about your next event, or have you visit their booth at their upcoming trade show.
And, if you know your customer likes to get out of the office, an occasional trip to the golf course might be just the thing!
If you need graphic design and production in serving your customers, we stand by ready to help with the best in embroidery digitizing, vector artwork, custom logo design, image editing and more. If not, we just happy to be an informative resource you tap in trying to build your successful business.