The stage is set. You've greeted them with a handshake and exchanged pleasantries. Now it's "show time". You must win over your potential customers. As you begin, the last thing you want to do is flub your lines. And winging performances works for virtually no one.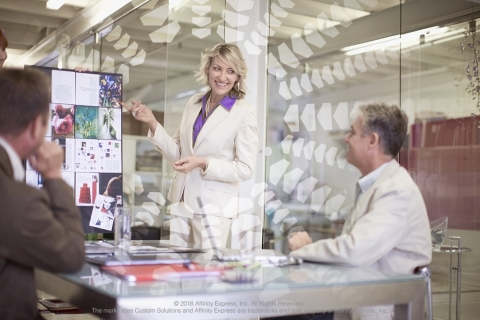 Instead, follow these tips for perfect business pitches and, beyond applause, you'll get orders for promotional product, printing, plaques and awards and anything else you are selling!
Competition. By acknowledging that you have competition, you're telling investors that you're confident that your business and options are better.
Advantages. Whenever you address the competition, you have to say why your business is better. What advantages are unique to your products and services? This could include quality, expertise, options for different product variations and more.
Marketing Plan. Show your customers your recommendations for what types of products are best to promote their businesses, outline campaigns so they get the best results for their investments and provide detailed plans on how they would work with you, including set-up requirements, turn times and anything else pertinent.
When you have taken all these steps, congratulate yourself for putting the time and energy into preparing your pitches. Your prospects and clients will appreciate it and you'll see the volume of orders rise. Idea Custom Solutions is ready to provide support 24 hours a day, whether you need vector artwork, embroidery digitizing, image editing and/or marketing material design to complete customer orders. We'll help both your customers brands' and you to shine!