Color is more important to brands than you probably think. It's one of the things that makes logos stand out and also helps shape perceptions about products and services in almost every business sector. How color plays its part is almost as fascinating as seeing how it is used in marketing.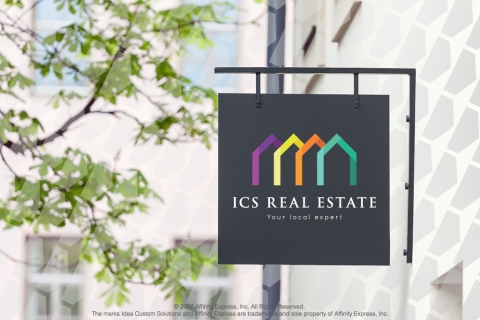 Is Color a Marketing Tool — It Depends
Sometimes color gets a bad rap. Back in the 1990s, catalog retailers like L.L. Bean and J. Crew started to experiment with different colors and patterns, as every season offered customers more clothing options to market. Retailers also experimented with names of colors as a means to jazz up copywriting.
Dark red shades became "berry" and "Bordeaux", shades of blue became "midnight" and sea foam", while greens became "forest" and "moss". Clothing sellers were trying to tap into something that interior designers and paint manufacturers had done for decades — ditching the predictable and perhaps boring descriptions that one-word primary color options provided.
But by the new millennium, designers and media began to poke fun at this kind of color sensationalism. In the 2000 blockbuster comedy film "Best In Show", J. Crew and L.L. Bean were both lampooned for their color marketing. The story's color-obsessed preppy characters, Hamilton and Meg Swan (who "met at Starbucks" by the way) brag about their weekends of sitting around reading clothing catalogs. Last month, even The Onion had a crack at J. Crew.
Sometimes when color-related marketing is taken too seriously fashion becomes folly. So it is critical to understand where and how color can convey the right message.
Yes, Color is Important
In 2015, Inc. magazine, which is probably the most well respected periodical about small business, published an article and a guide on color and branding. First, the article points out that 80% of consumers think color increases brand recognition, while 93% of all purchasing decisions are made with visual perceptions in mind. But also, colors do speak.
Inc. detailed the associations consumers make with specific colors, as well as each color's perceived strengths. When selecting a few colors from the many out there that businesses use for logos and branding, you may be surprised by what colors say about the brands they represent.
•    Blue indicates sense of security, calm, honesty and trustworthiness
•    Red is exciting and passionate, often associated with love and action
•    Yellow puts forth an optimistic yet logical, forward-thinking and confident perspective
•    Black is sophisticated, seductive and ideally associated with luxury products
•    Multicolor conjures images of what is positive, playful and bold and boundless
Just because a company's main logo is one color set doesn't mean that all of its promotions must be the same colors. While it does make sense for a logo's colors to be universal and consistent, websites and marketing collateral should stay fresh.
A couple of years ago, the design experts at Design Shack shared on their blog some examples of how small- and medium-sized businesses (SMBs) and corporations are using watercolor shades and lighter colors on websites.
"While this might not work for every type of website, it is a fun alternative for some designers (and a great way to get your creative juices flowing)," the publication wrote. "A watercolor scene can make a design feel one-of-a-kind, because the art is made for the content and appears to be created by hand."
In addition to keeping websites and marketing campaigns cutting edge, Design Shack wrote that using lighter shades allows brands to be artistic, whimsical and fun to highlight promotions that might appeal to new customers.
Fresh Colors, Fresh Promotions
Since summer is here, one great way to spruce up marketing — whether you or your customers are preparing for upcoming trade shows, public events like a 5K races or even just for regular promotional giveaways — is to try different colors.
This month promo marketing, one of our industry's more ahead-of-the-curve magazines, profiled a few new color trends in promotional products used by small businesses.
"Part of being in the promotional products industry is always staying ahead of the trends," writes contributor Hannah Abrams. "Based off fashion influencers, (some new) color trends are going to be huge going forward, and they could pay off big for your business."
Abrams mentions that colors like sky blue, lavender and turquoise work great for promotional products, whether SMBs are thinking about summer items such as sunglasses and golf discs, or wearables like light outerwear and t-shirts.
When looking for advice in the best mix of colors, attractive logos and branding for your business or the SMBs you serve, tap the expertise of Idea Custom Solutions for the best custom logo design, vector artwork and embroidery digitizing.