When it comes to working with small and medium size businesses (SMBs), promotional products distributors can of course start by showing owners cool new products. Although this might seem like the most direct approach, there is a better way to work with customers, which will make your efforts more meaningful over the-long term.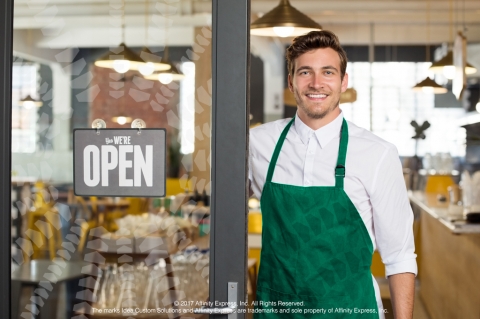 Go Beyond Selling to Build Relationships
The first week of the new year, Forbes declared the "death of the (traditional) salesman". Specifically, contributor Tony Rondoni writes, "We know that if we can get a salesperson who owns the whole sales cycle and customer relationship, it's good for our customers." Rondoni goes on to say that every sales effort should be "consultative", meaning that promotional products distributors should view their offerings as solutions to specific SMBs' needs.
Remember too, there are different kinds of customers, with some SMBs having a "right place, right time" approach to fulfilling needs and others with more deliberate approach to business partnerships. But small businesses' needs don't get satisfied simply by chance encounters or low prices.
The Business Dictionary describes the concept of the "business relationship" as "an association between individuals or companies entered into for commercial purposes and sometimes formalized with legal contracts or agreements." But it also mentions the concept of advice.
"Many senior corporate executives maintain a friendly business relationship with an extensive network of other executives, business people and contractors that they can call upon for advice or for other business purposes."
No matter what solution or the product you think may eventually work for the client, it helps to find out first what the SMB owners are thinking in terms of their marketing, or if marketing has even crossed their minds at all. The best way — and perhaps the only way — that you can provide a business with advice is to gain their trust. Trust isn't built as quickly over the phone or an email as much as it is via in-person contact and really getting to know your customers.
Uncover Needs with Questions
Ultimately those who are most successful in the promotional products sector are those firms that develop those coveted long-term relationships with clients. Profitable sales opportunities lead with questions that uncover the real needs of decision makers.
In assessing what ultimately makes SMBs buy, these are some questions you should ask yourself first to help uncover needs and motivations:
Do the SMBs have well-known names or established brands?
Is building the brands a goal?
How well-known do the owners believe their SMBs are in their markets?
Once you have the gist of their brand strategies (if they have them) you can start presenting solutions with better acumen.
Offer Industry Expertise that Becomes Advice
ASI recently reported in its breakdown of promo products categories that logoed apparel is always in demand. Whether that means promotional t-shirts worn by consumers, or outerwear and other apparel worn by employees, there is plenty of opportunity to build repeat sales with SMBs that trust your advice.
Product selection is important, but as Printwear points out in a December post and video, a little bit of knowledge about the SMBs and their audiences goes a long way.
"One thing about small businesses . . . is that it is a very different niche from schools and spirit wear," says Printwear's says Courtney Kubitza. She adds that SMBs look to you for guidance because the end users of the product you sell, whether they are SMB employees or customers, "identify with that brand".
Printwear also mentioned that "you're not going to sell the same thing to a high end restaurant that you would to a clothing boutique or a financial firm". As such, follow-up questions may emerge:
What kind of promotional products would fit their market?
Do they target consumers or other businesses?
Do they want upscale products or reliable basics?
Another thing to consider is — when it comes right down to it — what the businesses do. If your SMB customers are law firms, sales professionals or engineers, of course you might think of desk toys, quality pens, coffee mugs or even something altogether quirky and unique. If your customers are growing businesses in the construction, home improvement or landscaping trades, rugged and wearable products may be best.
Idea Customs Solutions partners with promotional products suppliers and distributors to provide a variety of design services. Whether you're looking for embroidery digitizing for wearables and apparel, vector artwork for hard goods or quality graphic design and top-notch image editing for marketing purposes, we offer the best technical expertise so you can focus on developing relationships as a trusted advisor to SMBs.