We all know how to sell promotional products to small- and medium-sized businesses. It's the industry's forte and how the majority of companies have built their revenues — whether it be the first printer who sold book bags or the current distributor selling pens to a local bank. But one of the best ways to grow your business is to diversify your income. That means broadening your horizons to sales opportunities you wouldn't have thought of before. Follow these tips on selling promotional products to three specialty markets.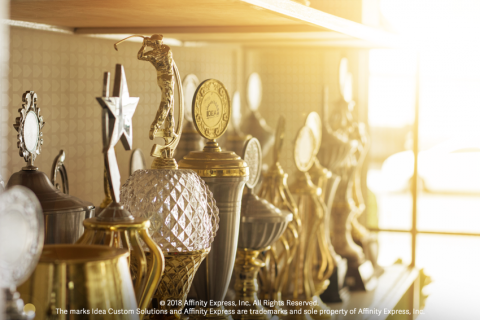 Education. The important thing to remember here is that no two schools will be the same, or want the same products. Some may want notebooks, others may want swag for the Friday night football game. Once you do get that initial meeting to discuss promo items, make sure you come armed with some ideas that will appeal to everyone. You'll want your suggestions to be usable. If the product is for students, they'll probably want to get four years or at least daily use for a good chunk of time. Also remember to bring some options for special events, in case the school district has events planned for the future. And don't give up just because it's summertime! It is actually busier in summer for most buyers at schools since they need to prepare for the year ahead.
Sports. Forget jerseys and bobbleheads, noisemakers and pompoms. Go for the gold with trophies and medals. Nearly every sports competition has them and hands them out at the end — especially after marathons and other races where everyone gets a participant prize (when everyone gets a trophy, it's great for your business!). The first thing to do is recognize that organizers often don't plan in advance when they need trophies or medals. Get ahead of the game. When you see an event or competition advertised, proactively reach out a few months before to get the ball rolling. And remember to think outside the box. Maybe instead of medals, they want plaques? Or instead of plaques, pennants? Explore all the options available for the best chances of getting that business.
Healthcare. The healthcare market is both one of the most competitive and one of the most frequent users of promotional products. Think about all those branded toothbrushes your dentist hands out or first aid kits touting the logo of a local hospital. The money is there, and it's a massive amount. You just need to get your foot in the door. To be successful, you'll need to know the products you're selling inside and out. What are they made of ingredients-wise and how can if affect the body and health of the recipients. Price isn't the most important thing, as long as the product is healthy, functional and fits the campaign. Another tip is that you should be prepared to wait. Getting things through the red tape of a medical system can take time.
When you close those deals, reach out to Idea Custom Solutions for the vector artwork, embroidery digitizing and other graphic services you need to customize and decorate all those promotional products.