It's arguably one of the most useful kinds of promotional products out there. The drinkware category continues to be a tried-and-true choice for promoting small and medium-sized businesses (SMBs) in every sector.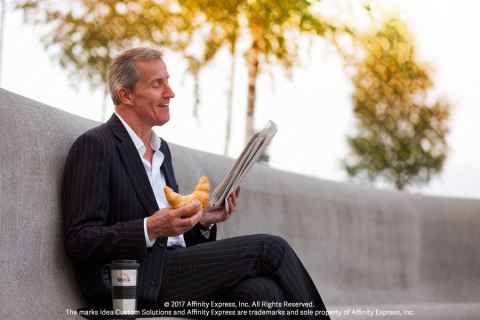 But why? Well . . .  it's common sense, really. No matter what type of customers SMBs target, all of them (assuming their main clientele are humans!) need to keep hydrated in way or another. This is true whether it's August or any month of year.
For distributors of promotional products, sales of common, essential items like mugs, cups, tumblers and even eco-friendly water bottles often result often from showing your customers both variety and versatility. The demand is already there.
According to an infographic designed by the Advertising Specialty Institute (ASI), promotional drinkware is effective with all age groups, but most popular with people under 35 years of age. ASI's Impressions Study revealed that 25 percent of the youngest consumer group owns branded drinkware of one kind or another. Furthermore, almost a quarter of all female respondents own logoed drinkware (at 24 percent, versus 17 percent of all men). And in hot and dry places, ownership is slightly higher, with 36 percent of residents in Phoenix, Arizona owning promo drinkware, versus all U.S. consumers at 21 percent.
Overall, ASI reports that owners of branded drinkware — whether it is a favorite tumbler, mug, or sports bottle, use their old standbys often. According ASI's 2016 numbers, half of U.S. consumers who own logoed drinkware use it at least two to three times a week or more.
Office Standards
ASI's infographic states that coffee mugs aren't just collectables for cubical occupants. Mugs are as popular in homes as workplaces and 39 percent of consumers interviewed by ASI own at least one promotional mug.
That said, a mug at the office for some can make the office a little cozier and more productive too.
The coffee mug's popularity might be one reason why Realtor.com mentions logoed coffee mugs as a must-have for ambitious real estate agents promoting their names and services. Meanwhile, one small African-American owned credit union has used mugs and giveaways as incentives for signing new accounts. Even TV networks such as Netflix tapped coffee cups as giveaways, doing so to promote the revival of the popular show "Gilmore Girls".
Out and About
As ASI has pointed out, drinkware is also part of a smart strategy for events, as well as big businesses and SMBs that market their brands at public outings including 5Ks and fun runs, summer fests and outdoor concerts.
While outdoor activities might make you think initially of foam drink holders and tumblers, more durable and classy items like metal flasks, beer steins and stainless steel mugs are a big hit for effective branding.
Geeks Need Drinks Too
"Geeks", fans or enthusiasts, as we might call them, come in all types these days. It's not just the crews dedicated to comic books and superheroes. There is a major fan base and growing market for items branded with Star Trek, Hello Kitty, Pokemon and Doctor Who, among others.
Similar to the comic book crowd, beer enthusiasts flock all year long to beer and cider expos and "swag" ranging from bottle openersand pint glasses to coasters and growlers are just part of the big score for brand-savvy consumers.
While it is likely that enthusiasts of comics, TV shows or beer brands are game for officially-licensed knickknacks available at events, virtually all consumers love promotional products just as much as any specific group does.
When talking to SMBs about ways to increase visibility for their businesses, remind them that drinkware is a reliable and cost-effective option for marketing. Vector artwork from Idea Custom Solutions ensures sure their logos will imprint perfectly at any size on any items — but you get to take all the credit.