Trade shows are an important cornerstone of both the American and world economy. They're one place where B2B companies can build relationships and sell to each other. For other firms that sell goods and services to consumers, trade shows foster an environment where they can build their brands and reputations.
Of course, a perk for guests and attendees at trade shows is the free stuff. Promotional products weren't necessarily invented with trade shows in mind, but certainly fit the environment perfectly.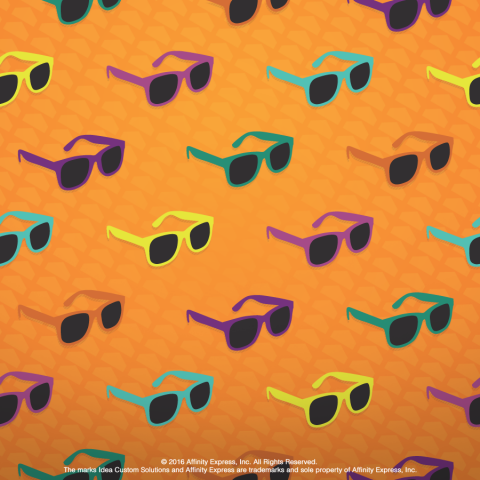 Thinking about the fact that "trade show season" is really year-round, Idea Custom Solutions has three promotional product ideas that are musts, especially in the coming months.
Fidget Spinners
It seems as if they came out of nowhere. Whether you love or are sick of hearing about them already, fidget spinners are a hot commodity whose popularity keeps growing. They are also fairly durable as simple toys go and thus are here to stay.
As the Advertising Specialty Institute recently pointed out in the magazine Counselor, 18 of the top 20 best-selling toys and games on Amazon.com are currently fidget spinners.
"The fidget craze is happening everywhere — at every show I attended in Asia, every booth had endless versions of design, quality, pricing and functionality for this fidget frenzy," said one sales exec to Counselor. "Although the original design has been around for years, these spinners are now flying off the shelves at 7-11s and will saturate the promotional market over the next six months."
As you can probably guess, it's not just the big online retailers such as Amazon or the local convenience stores that are dialed into this trend. Small and medium-sized businesses (SMBs), major brands and even politicians want to put their logos and brand information on fidget spinners. Major League Baseball, the NFL and other professional sports teams have decided to get in the game too. The craze has been so big that MLB's first batch of fidget spinners reportedly sold out immediately.
As such, the promotional products industry is hustling to meet the demand. Small toys and easy-to-grab items have always been one sure way to keep trade show attendees coming to booths or exhibit tables.
If you help SMBs and other businesses market and brand with promotional products, take note that the fidget spinner will be a winner your customers at their trade shows.
Sunglasses
Symbolic of "cool", sunglasses are one accessory no one can ever have too many of. As Paste Magazine points out in a recent story, shades, specs and sunglasses are also a must-have for tech-chic gear geeks and millennials who like to collect free swag.
According to ASI's Advantages, sunglasses are popular with SMBs, large companies and consumer brands such as Froot Loops. They are also a hit with educational institutions like universities, since sunglasses are part of the ideal new student welcome kits.
ASI also says that sunglasses are relatively inexpensive options for SMBs that come in a lot more varieties than you can imagine. A recent graphic post shows that shades and sun specs run the gamut from flashy to nerd chic, from classic and conservative to sporty. Custom colors appeal to SMBs that want to brand with their logos and make their corporate colors stand out.
Even better is that sunglasses great for summer but are useful and worn by customers all year!
Eco-Friendly Anything
Certainly one past criticism of promotional products is that — just like many durable products made from plastics or synthetic materials — more can be done to make sure to consider the environment. As we mentioned in a recent blog topic, consumers and businesses of all kinds are choosing to incorporate sustainability and their own ethical values into every purchase decision. For SMBs, that includes their marketing dollars too.
Just as quickly and deeply as Major League Baseball got into the fidget spinner game, their Retail Summit held in May in Chicago showcased a variety of wearables and other high-quality licensed promotions made of recycled materials. Additionally, wearables made with organic fibers and color dyes are gaining steam, while other products made from recycled plastics or biodegradable corn and soy plastic are good options too.
Other fairly obvious choices in the eco-friendly department are stainless steel and glass water bottles, which allow professionals and travelers to stay hydrated without constantly disposing of one-use bottles. Available in 2017 are other interesting items including compostable pens, which are useful in the office and for business travelers too.
Plus, the increase in popularity of personal care products in swag bags has led to a boon of companies with great eco-friendly promotional product items.
The important thing for promotional products distributors to communicate to SMBs customers and prospects is that businesses have the option to go green. Even better, they can use their concern for sustainability and the environment as platforms to connect with their eco-conscious customers.
After making the perfect recommendations to your customers for promotional products this summer, ensure their logos and branding shine with Idea Custom Solutions' expert vector artwork and embroidery digitizing. It's fast, high-quality and cost-effective!