Promotional products are more than just after-the-sale reminder advertising. Likewise, they are more than another version of business cards with names and phone numbers imprinted on pens or magnets.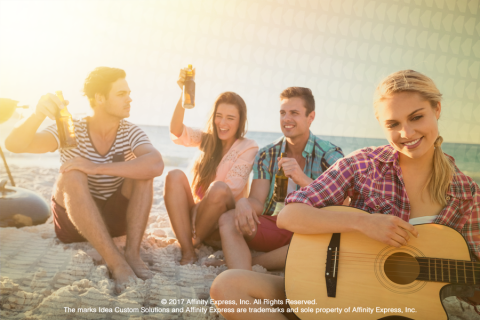 For many of our thousands of distributor and decorator customers who serve other businesses, promotional products and wearables are a very tangible part of the comprehensive marketing campaigns they develop. No matter whether they are supporting restaurants, auto body shops, law firms or colleges, studies by the Advertising Specialty Institute (ASI) and others show that promotional products fit right in with brand building.
In certain sectors of business, trade shows and industry conferences are the best way to connect with existing and new customers. B2B organizations like parts manufacturers, petrochemicals firms and even hospitality and commercial real estate firms rely on forums that bring businesses together.
But for many more types of companies, such as those that can serve other businesses and consumers, public events that take place outdoors can be one way to drive new revenue and market through products and giveaways.
Fitness, Fests, Fun
Last week, ASI dispatched a web exclusive from the front lines in Philadelphia, where 40,000 diehard runners and jogging hobbyists channeled their inner Rocky Balboa on a Sunday morning for the 38th annual Broad Street Run, a race sponsored by health insurance provider Blue Cross Blue Shield.
Runners tracked ten miles from North Philly down to the old Navy Yard, and around residential neighborhoods, "cheered by sign-holding, bell-jingling friends and family along the way."
Put another way, ASI pointed out that this ten-mile race wasn't just an event for runners and banner companies to grab headlines with their naming sponsorships. The Broad Street Run was also ten miles of branded promotional products for small and medium-sized businesses (SMBs) targeting current and future customers.
Spring and Summer Specialties
There are definitely some categories of promotional products that are a better fit in warmer months and also whet peoples' appetites for the outdoors. Some are obvious, like sunglasses, Frisbees, beach towels and outdoor wearables, all of which are easily imprinted or embroidered with companies' logos.
Spring and summer toys, hats and accessories are great for trade shows and outdoor events. They not only bring people to booths or pop-up displays, they let businesses put their brand in consumers' hands.
Likewise, spring and summer get people thinking about food. We've written about the trend of SMBs warming up to summer with barbecue and outdoor grill products, including everything from branded aprons, mitts and spatulas to spice and rub sets.
Another great way for SMBs to tap into sun and fun is with shirts and light outerwear. In December, ASI wrote a story about how promo products distributors could advise their customers to prepare for seasons ahead and summer sun with "9 Perfect Polos".
Whether your customers target the cutting-edge or the more conservative and preppy, in 2017 the short-sleeved, collared wearable can appeal to anyone pining for golf courses or tennis courts, as well as the non-sporty people looking for comfortable summer wear.
Active clothing is another great means for SMBs to get their brands out in the open when worn by employees who are part of company "beer league" softball teams or simply out for walks in the park.
Whatever gets your customers excited about sun and warm weather, remember that having a great graphics partner can help you decorate products from wearables to hard goods. Our embroidery digitizing and vector artwork (as well as custom creative logo design), are top quality, fast and reliable. That's why Idea Custom Solutions can help you ease into summer — and summer sales!