With the beginning of every new year, it pays to take a look at your promotional products business and see where you can cut back and where you can expand. These three specialty markets are trending right now and it's important to consider if you can sell to them and ride those trends to new income streams.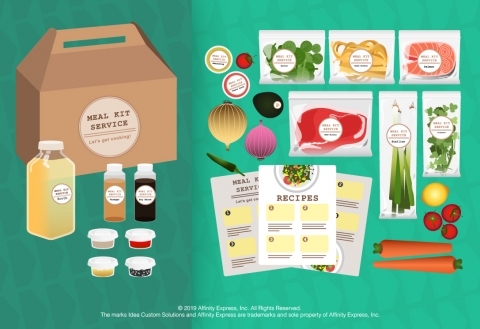 Subscription Boxes
Subscription boxes don't seem to be going away. Now there's one for everything, including fresh food services to DIY essential oil crafts and pet-centric goodies to personal grooming for men. Even fast food restaurants are getting in on the trend: Arby's just launched a six-month subscription box full of swag and sold out almost instantly. Every subscription box comes chock full of specialty products, free samples and flyers. Look into the boxes that align with your business goals (you can find a huge list on Cratejoy) and contact the companies. Maybe you can help them add some logoed promotional products. Or, maybe you have a specialty product, such as pens? Why not look into starting your own subscription box?
Cannabis
CBD oil is now fully legal and it doesn't seem like cannabis is that far behind. With that in mind, companies are springing up across the country to promote and sell the product. With that comes opportunities for promotional products companies. The pot leaf is an iconic symbol of cannabis culture and it's becoming so mainstream now that you'd be hard-pressed to not see one on a typical subway ride. The fashion aspect is king right now, so use that as a starting point. Just be sure to research governmental regulations first. Some states are picky about what type of cannabis swag should be available.
Restaurants
We're not talking traditional sit-down restaurants, Instead, we're referring to cheeky fast food brands that want to get their names out there along with some cool and clever merchandise. Arby's box is just the latest version of the trend. In the past, we've seen branded swag from Taco Bell, Cinnabon, IHOP, McDonalds and even a fake line of merchandise from Dunkin. Brand loyalists are eating up these limited-edition opportunities to sport their favorite fast food logos and if you aren't jumping on the bandwagon to help a company come up with a campaign, you're missing out on some great partnerships that could result in impressive profits.
If you want to get in on these booming specialty markets but don't have time (or the skills) to develop the files for decorating, turn to Idea Custom Solutions. We have you covered on vector artwork and embroidery digitizing for the products, as well as image editing and graphic design for sales proposals and brochures. We can even design or redesign logos for your clients and your business. Explore all the possibilities with Idea Custom Solutions!