"A great work uniform not only makes your employees feel and look good, but it also increases positive brand recognition and company image, and helps promote safety in the workplace," writes PPB Magazine, a publication of the Promotional Products Association International.
That's certainly true. But also remember that a prominent logo on shirts, outwear or other apparel gets the name and brand of companies or institutions out there for all to see.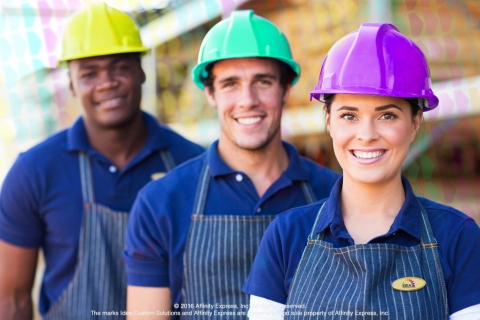 If the small and medium-sized businesses (SMBs) that you serve supply uniforms for work associates — or even if they give away hats, shirts and other wearable items to their teams — keep in mind that Idea Custom Solutions delivers the best in embroidery digitizing.
In addition to wearables, many businesses like to offer new employees the ever popular employee welcome kit. These kits, which you can assemble for SMBs, educational institutions, or even large companies, usually come stocked with classic promotional products, including quality branded pens, notebooks and other office items. Some give out accessories such as metal water bottles, music headphones and even toys (like Frisbees, balls or bobbleheads).
Regardless of the products you sell, vector artwork from Idea Custom Solutions will quickly and cost-effectively transform raster artwork from your SMBs so that logos can be imprinted properly.
Beyond uniforms and welcome kits, educate your customers how the wearables and hard goods they chose can even help them make the most of events. Fast Company points out how team gatherings create perfect opportunities for companies to promote their brands while reinforcing their missions.
"Hand out branded T-shirts, beach towels, and water bottles before (each) outing," writes Fast Company contributor Lisa Roepe. "Encourage employees to proudly wear their swag."
It doesn't matter if it's the summer company picnic, a charity golf outing or just a few employees participating in local walk-a-thons. Marketing experts say that just getting your employees engaged in community efforts not only provides a perfect reason for them to "wear the brand", they also spread organizations' goodwill and reputation throughout communities.
Ultimately, whether they need work wear or giveaways for special events, make sure your customers in business know their options and that their employees can serve as the best possible brand ambassadors with your help.