In this modern tech-enhanced era, the number of people screening their calls or just shirking the phone altogether is continually rising. And that can make business communications a little tough to manage. Does your client want a phone call, or just a voicemail? A Facebook message or a LinkedIn InMail message? A tweet or an Instagram follow? The opportunities for communication are virtually endless. But don't worry—Advantages recently published a guide to connecting with others in the promotional products industry, including the best ways to do it and how.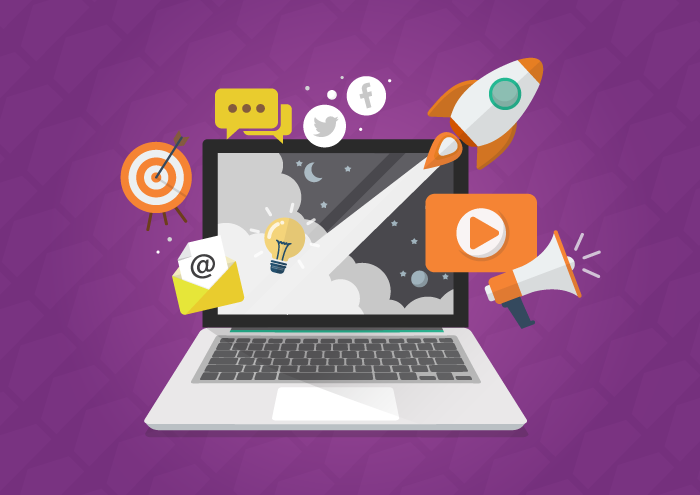 Social Media
Social is for more than just following along with someone's day now. People are gaining valuable leads and making connections to procure sales on it every day. The trick is to be conversational and genuine. Let your personality shine through. And it's probably not worth following up with any social messages you send. Here's why: If they got it and don't reply, they aren't interested. If they didn't get it, it likely got filtered into the black hole of message requests on Instagram, Facebook, and Twitter. So they probably won't see your reply, either. Send a couple messages a day to different prospects and then leave it. And be sure to respond quickly if someone reaches out to you—social is fast-paced and you need to be ready for that.
Email
Email is everyone's favorite way to communicate. Why call or say something in person when you can just send and email and not have to deal with a personal interaction? They can be impersonal, so try to infuse some creativity into them, while still maintaining a professional image. Use email to connect with your clients for important things that need to be in writing, and also to send out email blasts about promotions or deals you're having—but don't send too many, because that's the fastest way to get unsubscribed from or blocked. As far as replying, it doesn't have to be right away, but it should at least be in the same business day.
Text
Texting should be limited to anything urgent that your clients need to know right away. Otherwise, leave it be unless you have a really good relationship with that client or prospect—no one wants to get work messages on their personal device on their own time. You don't have to be super formal in texts, especially if you have a friendly relationship, but be sure to stay respectful. With texts, you'll want to reply immediately, especially if it's an iPhone that shows read receipts.
Videoconference
The big thing to remember with videoconferencing is that it should always be scheduled in advance. You don't want to catch a client or prospect off-guard with a video feed when they're not ready—especially these days when a lot of people work from home and are probably in their pajamas. You'll want to have an established relationship with someone before doing a video call, either through email beforehand or after meeting them in person.
Telephone
If you need to know something in a hurry that requires just a bit more conversation than a text, pick up the phone. It's still one of the most effective ways to put out fires and get orders, not to mention prospecting. No one likes to cold call, but it does get quite a bit of action to call someone. Just be polite, respectful, and hang up if they clearly don't want what you have to sell them. And if someone leaves you a voicemail, try to get back to them as soon as possible so they aren't waiting on you.
What communication method have you had the best luck with? Tweet Idea Custom Solutions and let us know.