It's a sad fact of life: two-thirds of full-time employees are either completely stressed out at work or already in a state of burnout. According to The American Institute of Stress, that is the result of a few different factors. An employee's workload accounts for 46 percent of that stress, interpersonal issues at work is 28 percent and job security and work-life balance is 6 percent.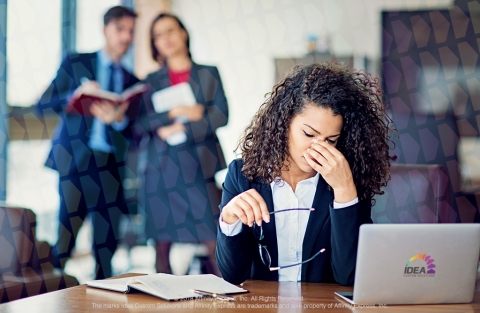 Excessive stress is bad news for the office. It hampers productivity and creativity, it makes employees (and managers) crabby and it can even seep into people's home life if the work environment is particularly hard for them. With that in mind, here are five ways to increase office fun, reduce employee stress and, in turn, boost productivity and performance.
Organize Exercise Groups. Everybody's got a lunch hour, right? Set up some walking groups to take a quick stroll during lunch, or even on a 15-minute break at some point during the day. Exercise not only helps to relieve stress, it also helps your brain function in a more connected way, which is a boon for any workplace.
Listen to Your Employees. A large amount of workplace stress occurs when employees feel a disconnect between themselves and management. Make sure you're available and that your open-door policy is more than just lip service. According to Gallup, 62 percent of employees are less likely to be burnt out if they have a boss that actually listens to their concerns.
Be Flexible. The modern-day workplace doesn't need to be so rigid. With oodles of options for remote connections, working from home is a viable option for nearly every employee. Be a little flexible. If one of your employees seems particularly stressed, send them off to work from their home for a day. Or, if family life needs to take priority (say the kids need to be picked up early from school), don't be a stickler about it. Give your employee the time off for free, as long as it doesn't become a trend.
Institute Mandatory Breaks. So many employees are the type to just power through work without looking up from their computers all day, which is not just terrible for your eyes, but also exhausting and sometimes overwhelming. By law, every employee is required to get breaks — but not all take them. Start setting a timer for an hour or two and, when the timer goes off, tell everyone to take a five-minute break. It's called the Pomodoro technique, and studies have shown it boosts productivity.
Change the Environment. For more relaxed workers, create a more relaxed environment. Silicon Valley is leading this charge, by introducing less strict dress codes, more flexible desk hours and fun perks like ping pong tables, rooms full of free candy, music rooms and video games. Let your employees have a bit of fun at work and you'll be rewarded.
With Idea Custom Solutions, you reduce stress for yourself and your employees because you can rely on our quality, turn times and competitive pricing. Worry about finding and serving new customers. We've got your back with embroidery digitizing, vector artwork, image editing and other graphic design projects.