Change is a part of corporate life and marketing. You need not be "on fleek" or "perf" to keep up with it, but staying current with trends and tastes should be a priority. When companies merge or change their products, a simple logo tweak may do the trick. Other times, a more comprehensive re-brand can help keep customers engaged, while letting a firm show off its new image.
For example, food giants Heinz and Kraft Foods merged recently. Together, KraftHeinz owns and markets eight billion-dollar brands that include cheese, peanuts and coffee, plus a dozen other major brands of condiments and dessert foods. Given the size and scale of each side's operations, a re-brand starting with the parent companies was thought to be the best option to retain the strength and name recognition of each. As a result, they started by forging a new identity and logo, fusing both names together with some slight alterations in the logo's design.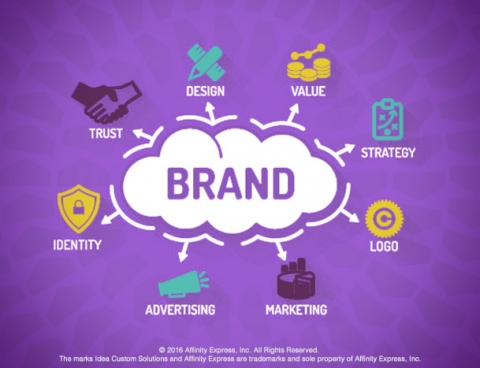 Meanwhile, Pepsi alters its logo to suit consumers every decade or so, although its core product has not change much in a hundred years.
Certainly the re-brand isn't just a tool for mega corporations. Often a smaller company with a new product or service can benefit from an update to its logo and marketing collateral. But what are the main things to consider?
Influence Emotions
Studies going back decades suggest that the color of your logo has something to do with the message conveyed to the consumer viewing it. According to Catherin Clifford at Entrepreneur Magazine, colors speak.
For example, she writes that "green conveys organic growth, the earth, nature, or feelings of caring. Meanwhile, black communicates feelings of sophistication, authority or seduction." Blue conveys "secure, calm, honest, strong", while orange says things like "happy, social, friendly, affordable".
Taking it further, Inc. points out that pink conjures up feminine traits and warmth, while purple evokes peoples' sense of luxury, nostalgia and romance.
However, color isn't the only design element that communicates with your customer about your brand. Clifford also point out that the choice of font, spacing between letters and the shape also tell your brand story in that instant when a first impression is formed. Also, as Fast Company pointed out recently, shape matters for logos even more than color.
Communicate the Message behind the Logo
Now that you've stirred up some emptions, it's equally as important to reinforce to your target customers who you are and what you do best. While world famous brands may do just fine with big concepts like "innovation" and "the future", small and medium sized businesses (SMBs) benefit from specificity. Getting across what you do and what you are ultimately selling is vital.
So be specific and depict what your solution, product or service means to your customers. What do they gain? What is their end result of their relationship with you? And why do they like doing business with you? Be direct, talk about your track record and don't be shy about your expertise in what you do.
Spread the Word
Lastly, keep in mind that a rebrand is more than just a new logo on the door. Make sure that you recharge everything from business cards, to letterhead, to automated emails and social media with your new brand and logo. Use it as an opportunity to modernize, reconnect with your customer base and tell your story.
Some important questions to ask before you go live with a new logo:
•    Does it look too generic, or like other brands?
•    Is it quickly understandable what the brand does?
•    Does it look good on mobile?
To make sure you've covered all the bases and thought through your re-brand, download our free re-branding checklist.
Working with an outside expert firm like Idea Custom Solutions can help any company modernize their brand, especially SMBs. Doing so for your business — or for your customers' organizations — can recharge business at the right time in a competitive market.