Every year, the Promotional Products Association International bestows a special award on women in the industry called the Woman of Achievement Award. The award honors women in the industry who have worked tirelessly to advance the role of women in the promotional products world, as well as women who have shown great leadership and community contributions. This year, two women took home the award: Marsha Londe and Mary Ellen Sokalski. Let's get to know them.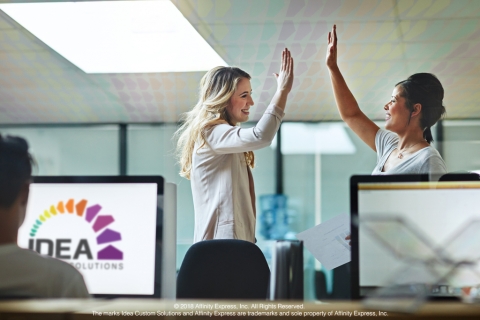 Marsha Londe is the owner and CEO of Tango Partners in Atlanta. She is well known in the industry for generously offering up her time and knowledge to help others in their businesses. Her list of accolades is long: PPAI Fellow, PPB Powerful Partner, PPAI Best Boss, ASI Salesperson of the Year and winner of 25 PPAI Pyramid Awards. She is nationally recognized for her promotional products work. She was also in ASI's inaugural class of Women in the Promotional Products Profession and has also been honored by the Gold Coast Promotional Products Association. In addition to being an industry executive, she is also a speaker, writer, advocate and volunteer. She has been very active in industry organizations, serving on both the PPAI Awards and PPB Editorial Advisory Committees.
Mary Ellen Sokalski, MAS, is the CEO of The Scarlet Marketeer in New Jersey. She has won a number of industry awards and recognitions: the PPAI Distinguished Service Award, ASI Woman to Watch, PPAI Lifetime Achievement Award in Education, PPAI Facilitator Excellence Award, ASI Distinguished Woman in Promotional Products Award, eight PPAI Supplier Achievement Awards, two PPAI Golden Pyramid Awards, the SACDV Pyramid, President's and Person of the Year Awards, and induction into the SACDV Hall of Fame. Sokalski has run more than 200 educational sessions about the promotional products industry and also acts as a mentor, volunteer, speaker and advocate. Throughout her career, she has served on several industry boards, including the Promotional Professionals Mentoring Network, YESSA and Specialty Advertising Counselors of the Delaware Valley. She was the vice chair of marketing for PPAI itself from 2001 to 2005.
Both women will receive their awards on June 25 at the 2018 PPAI Women's Leadership Conference in Hollywood.
Idea Custom Solutions appreciates all the leaders in our industry, including these two impressive trailblazers.