Sometimes people outside the business world have some of the best insight on business. One of those voices comes from the world-renowned fiction writer. Milan Kundera, the Czech author of Immortality and The Unbearable Lightness of Being once said that "Business has only two functions — marketing and innovation."
 
These words call to mind a few ideas about some of the companies whose products have greatly changed the way we live and exist daily. Some easy first impressions include: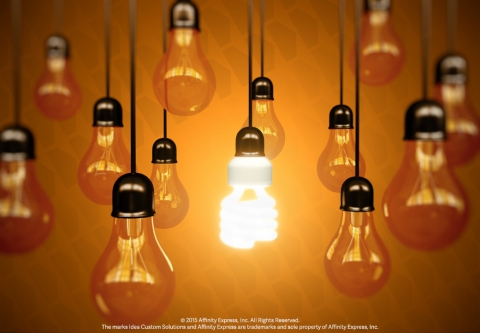 Apple, who not only brought us the home computer in the 1980s, but bounced back from near irrelevance in the last decade to bring us iTunes and the iPod, changing the way we consume music. Shortly after Apple founder Steve Jobs rejoined, the tech giant followed up with the iPhone and iPad. Today, smartphones and tablet computers continue to revolutionize the way work and interact with other people.
Long before tech was a thing, General Electric led the way in changing home economics, providing us with an appliance for everything from chilling lemonade, to baking bread and washing and drying the clothes we wear.
Likewise, Ford not only made the automobile an affordable item owned by nearly every household in America, the carmaker also reformulated the way large factories manufacture products by modernizing the assembly line. Now it has been predicted that the next new wave within business may be the smart factory. 
Despite all of the cool gadgets and new ways of doing things that have come from innovation in business, new businesses sprout up all the time from the simplest ideas.
 
Kundera also mentioned: marketing. Often we think of marketing and advertising as something companies do to sell their wares. But as an entrepreneur, and a distributor of specialty advertising products you know that marketing is also an industry of its own.
 
Many of the small and medium-sized businesses you encounter are experts at their business but they need help and new ideas when it comes to marketing. Additionally, most SMBs just don't have the millions of dollars to spend on TV and radio advertising.
 
But we know is that promotional products and specialty advertising deliver, not only because they are a cost-effective way for an SMB to get their name out there. They also work because specialty advertising and promo products are better than billboards you pass on the highway. They are items that consumers value and keep.
 
According to ASI's most recent Impression Study, consumers hold onto promotional products and also remember the brands whose logos are on them. For example, the study found that well over half of U.S. consumers use logoed pens, while 85% of consumers remember the brands that give them outerwear products like jackets and fleeces.
 
Certainly, pens and jackets may not seem be on trend as iPads or other tech devices. But these items are still around for a reason. People find them valuable.
 
So when helping your SMB clients market, innovation doesn't necessarily have to come from the products they sell or the promotional items. Instead the innovation can come from the marketing itself and the way they present their brand using specialty advertising as part of professional marketing campaigns. That's where your expertise comes in: you help them differentiate with the products.
 
Spend more time on creative campaigns for your customers and leave the graphic production services such as vector artwork and embroidery digitizing to Idea Custom Solutions. The results will be positive for your customers and for  your business.