Just over a month ago one business reporter on the east coast asked some small and medium-sized business (SMB) owners about what kind of promotional products they like best and the entrepreneurs weighed in.
As a side note, the terms "swag" and "branded swag" were also used. Some in the business hate the term "swag", believing the word should be banned altogether, as USA Today wrote earlier this year in its "List of Words to be Banished" for 2015. Others simply prefer a description better suited for business.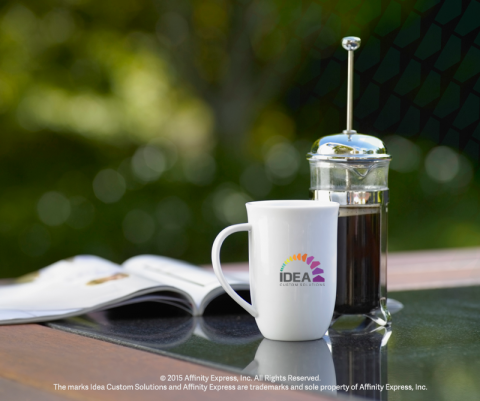 Whatever you want to call it, business owners and trade show visitors have developed tastes for certain items. The business beat writer at the News & Observer pointed out that there are a few common themes popping up at trade shows these days.
First on the list of favorites are easy-to-use tech items. Evidently, almost every item that can be used in conjunction with a laptop or smartphone has gained status as a favorite among SMBs and their customers.
"Flash drives allow you to update the drives utilizing cloud technology," said one owner of a promotion products distributor in North Carolina. "(They're) great for speakers and people with changing prices or data." Another SMB owner from Apex, North Carolina — one of the technology hubs of the Mid-Atlantic — said that power banks and phone chargers are the most useful promotional products she can think of.
But it's not just business owners who dig tech-related stuff. According to MTV, practical tech related items like protective iPhone covers are essential to the young professionals entering the work force.
Other themes range from the environmental to the playful. While one SMB owner mentioned branded paper airplanes, and the way they grab attention and definitely turn heads at trade shows, others stressed the importance of using eco-friendly materials in their giveaways. Considering all of the plastic items that any visitor can collect at public events of any kind, headlining the fact that your company is conscious of its environmental impact can be a differentiating brand strategy.
But where does this tech and trendy mindset of 2015 leave us who favor classic, non-techy things to promote business?
Believe it or not, classic items like wearables, drinkware and writing instruments are not just a "classic" element of the marketing mix for businesses. It seems that they are more popular than ever with recipients too. Just ask the experts.
According to the Advertising Specialty Institute (ASI) who published their annual Impressions Study, non-computer items are far and away still the most popular. Despite the trend to all things tech, writing instruments such as quality pens and mechanical pencils are winners, claiming 56% of the votes as the favorite item among U.S. consumers. Writing instruments are nearly as popular abroad, while drinkware is the absolute favorite in Mexico (favored at 50%) and takes at least a quarter of the votes in the U.S. and other regions as a key choice among branded specialty advertising products.
Specific to drinkware, respondents to ASI's survey cite use and appearance. Regionally, ASI found that 35% of people in Minneapolis think branded items including coffee cups are an essential part of their work day, while 53% of respondents in one part of North Carolina just love specialty branded cups because they look nice.
The moral of the story is that promo products used every day to promote SMBs' brand names don't have to plug–in.  Talk to your customers about what items they like best, both in their personal use and to promote their business.
What do you think are the hottest promotional products of 2015? Do you agree that "swag" should be banned?