Some say that the smartest and most profitable businesses are so prosperous — and so much more successful than everyone else — because of one thing. They know their customers, and their future customers, better than everyone else.
Even in venture capital, which is a sector that some might assume is just about writing large checks or chasing the next big tech trend, customer knowledge is a big deal.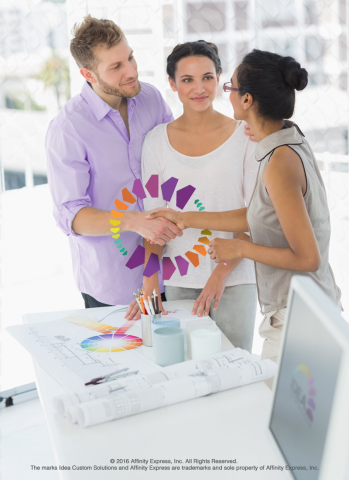 According to an article posted by Inc., some venture capital firms have mastered the art of figuring out the customers of the businesses and brands in which they invest. Specifically, by taking time to truly understand what consumers want and need, their research lets them better solve problems they face with the right products or solutions.
Of course, small businesses don't have millions of dollars to pour into market research. The good news is that they don't need to.
Know Them Socially
First of all, as someone who offers a unique product or service that can solve a customer problem, know the value of what you do. In 2016 and beyond, customers of all size businesses increasingly look to social media — a company's Facebook page as well as its presence on Yelp! and Google — as the first means of contact.
It is important to make sure you speak your customers' language, writes Small Biz Trends. Megan Totka writes that even large global concerns like Target and Starbucks are compelled to react and respond to the voices of individual customers on a variety of social channels.
"Don't be shy about sharing the great content your customers create," Totka says. But make sure to stay social on social, and "avoid spamming them with advertising."
If your business is one in which your products have a visual appeal, Instagram is also another great place to showcase what you offer. But don't let digital means be the only version of you that your customers see.
Get Personal (in Person)
"The internet offers many easy and convenient ways to interact with your customers, but face-to-face interaction is still the most authentic," writes entrepreneur Susan Tucker, for Business 2 Community.
While it is customary (and convenient) to subsist in the business world through electronic communication, dropping in to say hello to your customer will build your relationships further with them. Ask questions. Find out how their business is doing, as well as what changes they are seeing in their markets and in serving their customers. You may also uncover other needs they have which your business can fill.
Remember that what your customers are looking for might not simply be a product. Helpful suggestions, customer service and occasional technical or use-of-product support: all of these add up to a valuable experience in what some people increasingly call "the experience economy".
Make Sure Others Know Your Reputation
Lastly, we know that in small business reputation counts. As Entrepreneur pointed out in detail last summer, owning your online reputation through positive and proactive interaction with customers is essential. How you react to customer questions and complaints is as important what you post on your website and social media. But what's online doesn't negate word of mouth, especially that from your existing customers. As Forbes put it this month, "always be on their minds".
Recently, the Carthage Press reminded businesses to "toot their own horn". But doing it best comes not from placing ads, but from a simple request.
"Ask for testimonials" the Carthage (Missouri) Chamber advises. "Have a customer that's really satisfied with your work? Quote them on your website."
Moreover, by activating customers who like you and value your service, you will create the best promotion possible: getting new customers to know you through people and businesses that they already know and trust.
We will help you enhance your reputation with customers and Idea Custom Solutions looks forward to supporting your needs for vector artwork and embroidery digitizing for decorating promotional products. We can also provide the image editing, marketing materials and custom creative design to support the marketing and promotion of your company.