You may have asked this question when considering your own company's branding. Certainly, several major corporations have invested a great deal of time and energy in selecting typefaces.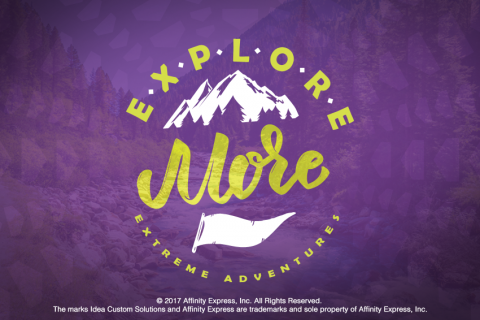 One sector that particularly focused on unique graphics is footwear. Of course, the Nike swoosh or Adidas's iconic three stripes may come to mind when footwear branding is mentioned. But acceding to industry magazine Footwear News, fonts and the selection of certain attributes in fonts' sizes and geometries is more important than you may think.
"The typeface that a brand uses to communicate via written language sets the stage for how that brand's message will be interpreted," says designer Lynne Yun. Certain typefaces that are plain may not scream with personality. But such simple fonts can evoke calm or reliability. Other fonts that are "chunky", "bouncy" or use more playful geometric forms can communicate fun and activeness for brands. That said, Yun also explains, "Most people do not consciously notice typefaces, but the subconscious impact that type has is profound and, in fact, measurable."
Simple yet Smart
Social Media Today published a helpful infographic for any company considering a new logo or even a rebrand. While it does cover the topic of fonts, the infographic lays out several traits companies should aspire to "Be".
The recommendations are to: Be enticing. Be unique. Be timeless. Be new. Be simple. And be consistent in the design and messaging.
The author also advises using some common sense on font selection. For example, avoid trendy fonts such as 3D designs or the paint-splash script look reminiscent of 1980s shows like "Miami Vice". Businesses should choose fonts that convey the right emotions and are not trendy or flashy.
Demonstrating with examples, the article points out that Disney uses script in its brand mark adapted from the handwriting of its founder Walt Disney. The reason for this is more than tradition and nostalgia Social Media Today shares an example of what Disney's logo would look like with a formal all-caps serif font.
Similarly, Rolling Stone, popular music's flagship magazine, developed its own font — which also served as its magazine's masthead as well as its official logo. Restaurant and resort chain Hard Rock Cafe did the same thing, as did the Broadway hit musical "Hamilton".
Another featured example is Red Bull. The caffeinated beverage brand also promotes motorsports and skydiving events. That's why the company made sure to select the right look for its logo. As the Social Media Today infographic points out, Red Bull's brand mark would look pretty silly with Comic Sans as its font choice.
Lastly, it may help to consider what not to do, as a measure for success. A social media resource and blog called Rocks Digital highlighted in an article what to avoid doing and "5 common mistakes".
Rocks Digital writes that small businesses (and designers too) can go wrong by trying to "borrow inspiration" from other brands. Specifically, they should steer clear of "only what is current (in) design, with no regard to whether it actually fits", as well as taking care not to latch onto "internet buzzes over a certain 'flavor of the month' look or feel.
This may sound easy for those who consider themselves to have good taste. But often by trying to keep costs low, SMBs end up overcomplicating the logo design process, or even settling for designs that don't work well for their businesses. Instead, SMBs can get the best results (and most satisfaction) by partnering with professionals that specialize in branding.
Whether your company needs a new look or an update, or your customers' brands need some TLC, Idea Custom Solutions provides custom logo design that is fast and reasonably priced. Put our expertise to work for you and your customers.