In 2018, we saw big, bold graphic design, with bright colors and fonts that seemed to have more impact rather than just being new or novel. Will these trends continue into 2019? Vengage created an infographic detailing what the eight big trends will be in graphic design over the next year. These are the highlights: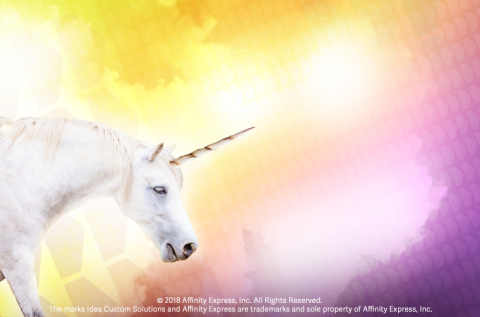 Colors. Bright and bold colors will be back, but with a lighter color palette that's especially intense and vibrant. Think intense blues, pinks, purples, and yellows.
Fonts. Moving forward, from an influx of custom-designed fonts in 2018, next year will see fonts as a focal point. The letters will be strong, work well on mobile devices and project an image of innovation and individuality.
Futurism. Expect a return to futurism influencing graphic design next year, with big geometric patterns, abstract shapes and images that appear ahead of their time.
Opposites. Logos and graphic branding will continue to expand into multiple versions of the same company look. But in 2019, we'll see more and more contrasts between colors within and among the logos. Imagine light and dark placed next to each other and inverted colors depending on the usage — such as the yin yang of graphic design.
Gradients. Yes, we've all been using gradients since they were introduced as a feature in the early days of Microsoft Word and PowerPoint. But now the gradients are even more complex and show up in new ways. They've emerged from the background and will continue to emerge into unique design elements.
Minimalism. Minimalism has been a trend in graphic design for a while now, but 2019 will see it in a reimagined way: with pops of color. The designs themselves will continue to be simple and clean, but they might be neon pink or bright green.
Illustrations. People are getting tired of designing things with the restrictions of programs and computers. Expect to see more hand-drawn illustrations gracing branding next year; things that really drive home the purpose and ethos of the company.
Photos. Generic stock photos are out and more personalized ones are in. The graphic design world is tired of seeing the same polished person sitting in the sterile office's board meeting. In 2019, photography will go candid and organic, more like someone just stepped outside and snapped a photo.
Are you looking to update your brand for the new year? Contact Idea Custom Solutions to figure out the best logo design and graphic design strategy for your business. We look forward to supporting your business and your customers.