If you are a distributor of promotional products and specialty advertising items of any kind — whether you specialize in wearables like caps and outerwear, or even tech-related items like branded phone chargers or USB drives — you're probably doing two things very, very right!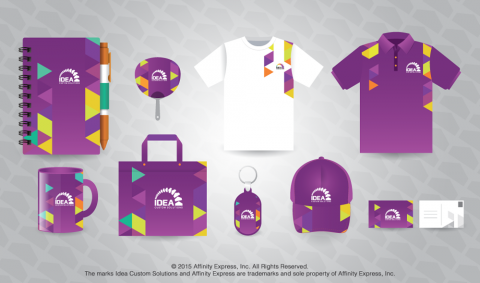 First of all, you are thinking like your clients, specifically helping them plan the promotion of their companies with tangible marketing giveaways. Perhaps for your customers that are new to their businesses, you are helping them spread the word about their offerings, with giveaways for a grand opening or launch.

For others, those established clients of yours that have been in business longer, you make sure they do not attend trade shows, sales calls or any other events big or small without something that sings the praises of their brands. You know that their potential customers love "free stuff", as well as the fact that consumers and professionals alike keep useful promotional items like branded pens and desk toys. Plus, people do business with companies that send them home with calendars and other items.
 

Second, it's also true that you take the time to show your customers in every sector, including law firms, realtors, manufacturers and even bars and restaurants, the variety of promo products they can use as marketing tools. Demonstrating variety and what's new on the market will keep you competitive and strengthen your long-term customer relationships.
All of this is great, but you could still be missing another opportunity. Consider this new trend that's become popular, especially with medium-sized and bigger businesses.
It has to do with how firms create and offer incentives for employees. Increasingly, companies in almost every sector are devising ways to reward team members, both for performance and loyalty. While the days of the company gold watch may not be over, private sector firms know they need to show that they value key people. Additionally, it doesn't hurt to build your brand through your employees.
One example of this comes from search engine giant Yahoo!. Upon starting employment with Yahoo!, new recruits get perks such as in-office access to a top-notch fitness center and other health and wellness amenities. Moreover, Yahoo! gives its people a $75 credit toward Yahoo! branded promo products or "swag" that include wearables and office items like notebooks.
Social media giant Twitter does much of the same. While giving new employees a "swag bag" during their first week — a package that includes a tote bag, t-shirts, laptop accessories and a bottle of wine — Twitter employees spend their first week in "flight school", in which they learn about the company and socialize with other new team members. According to Business Inside, LinkedIn followed Twitter's lead to grant the same perks to their respective new employees.
But it's not just initially during orientation that employers can hand out promotional products to employees. For full-time team members, fall often means "open enrollment season" as it relates to health insurance and retirement benefits. For larger firms, one way to tackle the topic is to offer open enrollment and health fairs, in which benefits providers set up tables or booths to help employees get squared away.
According to BizBash, who recently wrote about the topic of employee events, these open forums provide excellent opportunities to companies, non-profits and public sector employers to get to know their staff, and also promote their institutions and brands with giveaways. Additionally, employee events offer a chance to let workers know that "know the company is investing in them, creating something fun, and acknowledging their work."
Your best bet as distributor of specialty advertising and promo products is to ask your large clients about employee events that they might have. Also, reinforce to them that rewarding employees — even with small gestures — goes a long way in building their brand and keeping good people