As we' get ready to start a new fiscal year, some of you may be reviewing your budget and realizing you need to trim some of the fat. With custom apparel embroidery businesses, one of the first things people suggest is moving digitizing in-house. Cut the costs of outsourcing and you save your company the money, right? Wrong. Whatever you're saving in cost, you'll likely end up spending more in lost time. Here's why it's more expensive and less productive to DIY your digitizing.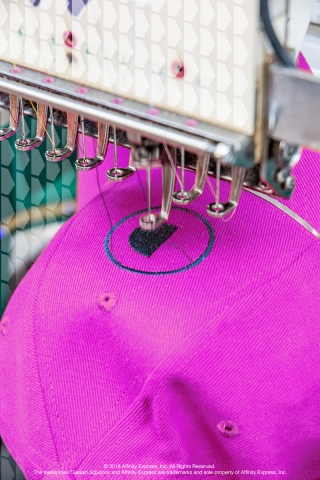 Time
Let's face it. As a business owner or employee, do you really have the time to acquire a new task? While an outside firm has the resources to take on your projects immediately, if you decide to digitize in-house, you'll have to cover that in addition to all your other responsibilities. Realistically, it makes more sense to spend that time looking for new customers or finding other ways to develop your business.
Skill
Assuming you aren't a trained digitizer, outsourcing will get you the best set of skills for the job. This won't be a jack-of-all-trades businessperson; it'll be someone dedicated to the crafts of embroidery and embroidery digitizing. And the right person will come with perks. You won't need to go back and forth endlessly with your suppliers because of little tweaks like color changes, incorrect alignment, poorly embroidered sample designs, edits, trims, stitching and movement. A good digitizer will be able to take care of all that upfront with a production-friendly design.
Expense
Here's the thing. If you want to bring a task in-house, you're going to have to allocate resources to it. That means you'll have to shell out for expensive software and, if you aren't hiring new people to handle it (another expense), you'll have to learn it yourself. If you maintain your typical work schedule, you will have to spend your free time learning the software — which, though not necessarily monetary, is still an expense. Not only that, but if you don't solely do embroidery work at your business, you'll have to maintain the software with updates and the employees with as-needed training. Plus, you'll have an expensive computer program likely just sitting there most of the time not getting used.
Technology
Technology changes so quickly, anything you buy is practically outdated the second you get it back to your office. You can be confident, though, that outsourcing to an embroidery digitizing company means your client's work will be done on the most up-to-date version of software and machinery — rather than hoping your five-year-old program doesn't crash in the middle of a job!
Luckily, Idea Custom Solutions can help you with all your embroidery digitizing needs. We've got the experts you require to get the job done efficiently and correctly. Give us a try!