In the 2005 holiday film "The Family Stone", Amy Stone is introduced holding her favorite fashion accessory. The moment is meant to tell us a bit more about her preferences and perhaps her personality. Played by Rachel McAdams, Amy appears briefly with a "National Public Radio" tote bag slung over her shoulder. This initial image hints more to come about Amy: the Stone Family's eldest daughter is educated and up-to-date on political issues. And for comic effect, McAdams played up to the funny profile of a progressive, opinionated urbanite, and perhaps someone who is the archetypical public radio fan.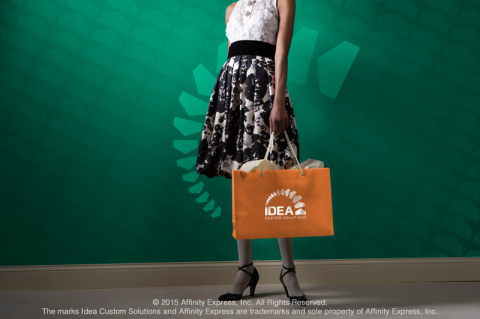 Whether or not NPR listeners are indeed more up-to-date on (or opinionated about) current affairs than pop music radio fans, what is very true is that the promotional item — the coveted NPR tote bag — is something that in real life speaks to their audience. And perhaps the best thing about promotional products like tote bags, sporty wearables or even upmarket pens is their aptitude for precision. When you provide promo products to customers to use as advertising, they place the items in the hands of their ideal customers. This means they hit the nail right on the marketing head for their brands.
Good marketers know their audience and are good at getting customers' attention. Whether they are a public radio station, a big brand courting a large consumer market or an SMB trying to reach a niche audience, using the right tools is critical.
This month, the Advertising Specialty Institute mentioned a forum that has become popular for businesses targeting consumers, which are music events such as Lollapalooza and September's Hopscotch Music Festival. Talking specifically about Hopscotch, held in Raleigh, North Carolina, ASI Creative Director Jake Krolick reported on the variety of promotional products handed out to attendees by sponsors.
"From an eco-friendly reusable bag with the Hopscotch logo and logoed sunglasses to can coolers, packaged nuts . . . towels and badge holders", he remarked on the extreme variety of promotional items handed out today at music festivals.
SXSW goes a step further, also offering sponsors a spot in their accompanying trade show, not to mention a variety of live product demos for tech and consumer items that are very popular with attendees.
Just the same, advertising and marketing with specialty advertising products need not be confined to a widely attended public event or an industry trade show. One trend that seems to have caught on across North America is the movement by many cities and municipalities to rebrand. In promoting themselves as ideal locations for both businesses and vacationers, cities like Petersburg, Virginia and Wichita, Kansas have invested in new logos, marketing materials and promotional items like patches, caps and decals to highlight their brands. The idea is to spread the word about their cities by handing out some promo items and selling others as souvenirs.
Meanwhile, Reno, Nevada has doubled-down on its image of nightlife, gaming and the world's "biggest little city". As a part of its rebrand, Reno paired its new logo and other efforts with a #BiggestLittleCity hashtag campaign on social media. Likewise, Newark, Delaware carefully considered its own nature-friendly reputation and sought to highlight its beautiful greenery by commissioning a graphic design firm to rework its blue and green logo.
Regardless of which forums your customers choose to elevate their brand with promotional products, there are a couple of common factors that make promo products work. Specifically focusing on small businesses with limited budgets, the Chicago Tribune wrote about the topic. The Trib said that it is essential to choose branded items that are desirable, visible and timeless. Whether it is a pen, a coffee mug or a trendy tech item, make sure to recommend giveaways that are useful, visible (versus something small that might be tucked away in pockets) and used not once but over and over.
Helping your customers think about their audience and potential customers — plus what they use and like to be associated with — means you enable them to tap into buyer preferences and promote their brands at the same time!