From February 4 to March 6 (also known as National OREO Day), the stuffed cookie brand is holding a huge celebration in honor of its new Most Stuf cookie. The promotion is called The Stuf Inside and features an interactive online cookie that you twist open to see, well, what's inside.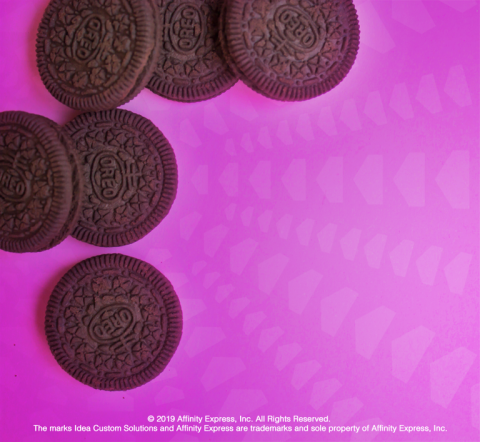 Here's how you can participate. You buy some OREOs. You scan one with your phone or tablet. That brings up the online cookie, that you then have to twist open on your screen. You'll see what you've won, if anything, inside the cookie.
"People love playing with OREO – from finding new ways to interact with the brand, to dunking their cookies and dreaming up their own unique flavor ideas – we love to find new ways to share that playful spirit with our fans," Justin Parnell, Senior Director, OREO brand, said in a press release announcing the promotion. "The Stuf Inside promotion uses technology to give fans a new, fun way to engage with OREO by scanning an OREO cookie to unlock a playful virtual experience with deliciously unexpected prizes."
There's a new prize every day for the entire 30 days, and they're all tricked out with OREO branding. You can enter once per day and everyone who participates will be eligible to win a trip for two to New York City, complete with Broadway tickets for "Waitress". The more you play, the higher your chance of winning the grand prize.
What branded merch is available with The Stuf Inside? Quite a range, actually. The ones that have been announced so far are: OREO-themed Grado Labs Headphones, OREO -themed Terez Leggings, an OREO -themed K2 Snowboard, an OREO -themed Jonathan Adler Cookie Jar, an OREO -themed Xbox One, an OREO print by Gray Malin, an OREO -themed iRobot Roomba Robot Vacuum and, our personal favorite, an OREO -themed Jeep Wrangler.
Hopefully, this promotion will go better than the monthly OREO subscription box on Amazon, which was poorly received overall for being too expensive.
Want to pitch or fulfill a creative promotion to your customers? Tap Idea Custom Solutions' graphic design skills to make your company and your customers' brands look good.