At the beginning of 2015, the Advertising Specialty Institute circulated their annual "Impressions Study", a market research report that provides an in-depth look at promotional products and the people that use them every day.
The report's aim was to provide to suppliers and distributors of specialty advertising products better insight about what works. The study profiled everything from wearable items to writing instruments, and provided detail on many promotional product categories and how they contribute to overall marketing strategies.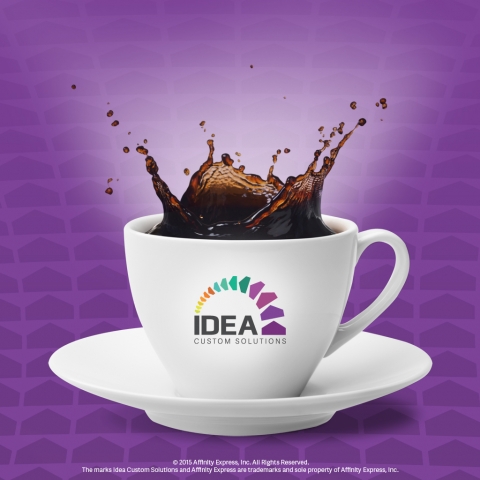 ASI also featured a series of "Product Spotlights", or snapshots about different items, their reach, and their favorability in different markets. From this series, we got to know more about the industry's most popular products by region. We also got clued in on other fun facts. For example, 66% of consumers in Charlotte, North Carolina, are more likely to do business with an advertiser that gives them a calendar. Another interesting note, Germans wear a logoed shirt at least once a week.
With all the useful data that ASI provides in their report, we thought it would be helpful to explore some of the major categories in the promotional product space and share some fascinating findings.
Mugs, Drinkware and Cooking Items
What could be more useful to busy professionals in almost every part of the world than the coffee mug? The jury is out on what the world's best promo product is. But we know that drinkware is a winning category.
According to ASI, 25% of U.S. consumers own and, in most parts of the country, people report that they do business with companies they recognize from logoed drinkware. And heralding the coffee mug's greatness, a Chicago digital marketing exec put up a popular website called Mugshot Monday, which depicts professionals with their favorite coffee mugs.
But it's not just mugs and shot glasses that consumers want and regularly use. Our blog and newsletters reported earlier this year that kitchen and food utensils are increasingly becoming a popular addition to giveaway classics like mugs and drinkware.
Earlier this year, ASI highlighted that fact that logoed barbecue items were becoming popular among both firms adverting their brand names and the consumers they target. It could be because 80% of American families own some type of grill or smoker, not to mention the fact that practical items like barbecue tongs, rubs, spices and even grill aprons make great giveaways for food lovers.
Wearables and Bags
Certainly wearable promotional products are among the best value for businesses trying to promote their brand, with caps and t-shirts being the most popular ones out there. But today's market allows for a greater variety of options.
Converse Chuck Taylor All Star basketball sneakers are a classic piece of Americana and athletic fashion. They have also spawned a new existence as favorite specialty advertising product, as companies have begun to use Chucks with embroidered logos and company names as a favorite giveaway at trade shows. Some political campaigns have gone a step further to include flip-flops as a part of their messaging and marketing, along with other standards like sweatshirts and duffle bags.
But wearable items aren't just for "casual Fridays". According to Business Insider, branded neckties are a newly popular giveaway with some investment firms and are a coveted gift for important wealth management clients.
Writing Instruments and Desk Items
The branded pen isn't just a handy giveaway for salespeople. The Impressions Study reported that 56% of U.S. consumers own a logoed pen from a known company or organization. And despite advances, the pen remains an extremely important item in everyday life, even for those who love the latest and greatest technology.
When considering your marketing mix, it helps to balance the fun and creative things like desk toys with useful and dependable promo product offerings. Pens and mini-staplers, for example, are staples (pun intended) of day-to-day business. They may not grab the same attention as a bobblehead doll but, as something that people use constantly, office items act as a constant reminder of companies' brands.
Technology-Related
Previously, the keychain was one of the most popular promotional products that you could put in your pocket. While they still have a purpose in 2015, The News & Observer's Shop Talk reporter Virginia Bridges found that USB flash drives are a big hit. Now available in standard and custom shapes, USB flash drives as well as logoed phone chargers and smart phone cases drive traffic at exhibits, whether your business takes you to an industry trade show or even music fests like Coachella and South by Southwest.
When it comes to distributing specialty advertising and promotional products, a variety of offerings is important to success and repeat business. Partner with Idea Custom Solutions for the best quality in vector artwork, embroidery digitizing, image editing and more to ensure the promotional products your customers order represent their brands with the highest quality.