Almost two decades ago — back when the average adult was using AOL to dial up the internet and most people were wondering what the website really did — Bill Gates laid out the future.
In stating that "content is king", Gates implied something that we'd all come to understand as users today: what is on a website, or the meaningful stuff that makes up the body of information delivered by technology, is what is most important.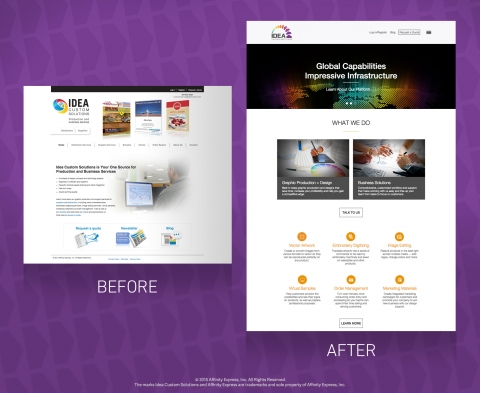 While much of business press at that time was grappling with concepts like e-commerce and where the next Amazon was coming from, Gates stressed simply that people using the internet "must be rewarded with deep and extremely up-to-date information that they can explore at will." To Gates, and everyone who got what the internet and new media was really about, it wasn't just flash. For companies, news organizations or non-business entities to be at all relevant in a new world, they would actually have to deliver something useful.
Think about it. In 2015, when you go to a website, it is not a spinning logo or cool graphics that bring and keep you there. In today's search-driven world, it is what is on a website, landing page, or social media that pulls you in. If you're not satisfied in five to ten seconds, you move on.
Moreover, the genre doesn't matter. Whether you are looking to check sports scores, surf celebrity gossip, or read about breaking news, today's websites must contain compelling written content, video and interactive elements to be considered compelling in the first place.
Yet when it comes to business, the look and feel of a website, not to mention its level of user friendliness is also important. Your company can have the most content-rich website in the world. But if it is ugly or difficult to use, visitors and customers will tune you out.
Beauty Isn't Superficial
Even tech-oriented people today understand the value of a website that is filled with compelling content and is visually pleasing. Perhaps that is the reason the look and feel of websites started changing radically three to four years ago.
In "14 Beautiful Content-Heavy Websites for Your Inspiration", Jason Amunwa, the director of projects at Digital Telepathy and a contributor to their blog, highlighted some of the best of what's evolved.
Along with some featured aspects of the 14 sites that Amunwa chose as shining examples of useful and appealing design, the author came up with a short list of elements that just make it all work. Things to consider in designing your business website include a visual and information hierarchy, clean grids and a little white space.
Beware of Website Clutter and Excess
If you and your company are working with a solo web designer or even a more comprehensive digital marketing services company, you are probably getting the right guidance to assemble or re-launch you website with the best design in mind.
Yet when it comes to more advanced development of website features, it is important to keep in mind that the functions of your website essentially dictate its usefulness in the sales and business development process. That goes for all types of organizations including businesses large and small, as well as non-profits and government organizations.
One example that stands out is the recent web redesign by the United States Department of Veterans Affairs. After a recent study of their web technology and feedback from veterans themselves, the Secretary of Veterans Affairs spearheaded an effort to "winnow down its numerous websites as part of a plan to improve the services VA delivers to veterans".
While re-engineering and consolidating its various websites, the VA also determined its password and login security mechanisms were not only "excessive" but also "frustrating" to veterans. In the end, the secretary also said it was "better to have one IT system across the department than to have Balkanized IT systems" causing confusion and hampering usability.
Be Kind with That Redesign
Now that we've established that it is important to provide relevant, useful and up-to-date information on your website, here's another thing to consider. Be kind to your customers and website users.
What does this mean? Well, think about it this way: when people get accustomed to something pleasant, helpful or useful, a comfort zone is established.
Consider your favorite restaurant. Maybe it is the fireplace, the outdoor patio or the decor you like. Or maybe you have been going to your favorite place for years because you know the owner and love the menu. Wouldn't you hate to see that lovely fireplace ripped out, or your dish retired, just to make room for periodic change?
Last month, Gizmodo published an article called "Why Website Redesigns Make You So Angry". Specifically, the techy web magazine argues that, while website redesigns are typically done to enhance their usefulness or implement new features, just the act of reordering your website's information hierarchy and visuals can lead to a frustrating and jarring experience for customers.
If and when your company's website needs a fresh look or a new set of menus or other elements, make sure to consider the website user's needs first and foremost.
Seek Expertise from Experts
Certainly some SMBs have the aptitude for maintaining and continually updating their own websites, but most businesses do not. Along with your other marketing and advertising efforts, your website is one cornerstone of your brand, your business and ultimately your success.
Whether you need guidance on a whole new website, improved content, or a sensible approach to redesign, look to experts for your overall marketing and web strategy.