If you ask the average entrepreneur or small business owner about their typical work day, chances are the answers you might get would be anything but typical.
A decade ago the polling organization Gallup found that small business owners worked just a little more than the classic 40-hour work week, averaging 52 hours per week. Weighing in on the same topic about a year later, Inc. magazine reported that 33 percent of small business owners work more than 50 hours and 25 percent worked more than to 60 hours a week!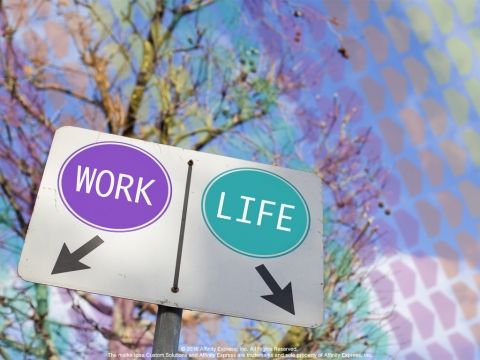 Revisiting the topic of the ideal work week, Inc. posted an article last month that advocates a different set of ideals for the work day. According a variety of organizations that have studied the effect of work on the body and mind, working longer than ten hours in a work day or much more than a 40-hour work week can lead to other problems.
Specifically, the small business magazine reports that:
•    Working more than 10 hours a day is associated with a 60 percent jump in cardiovascular risks.
•    Individuals working 11 hours or more of overtime have an increased depression risk.
•    Injury rates increase as the number of work hours increases: those who work 60 hours per week have a 23 percent higher injury hazard rate.
•    Little productive work actually occurs after 50 hours per week.
After listing even more adverse effects of the too-long week, Inc. staff advises a little common sense about work shifts. No matter what line of business you are in, keeping to less than 50 hours per week consistently is best. Especially, Inc. writes, "if you value your health, happiness and connections to others."
Some, like a recent contributor to Forbes, argue that the 40-hour work week is dying altogether. Others however emphasize that it's not just how many hours you work that makes you productive; it's what you do with the time that counts.
Fast Company, for example, suggested recently what sounds like a perfectly organized and productive work day for both business owners and employees alike:
•    2.5 planning for the week, such as mapping out your schedule and setting appointments
•    20 hours of "core production" of your business function; doing what you specialize in
But, there is also much that goes into supporting what you do and what you are known for:
•    5 hours of activities that increase your visibility, like speaking or volunteering
•    5 hours of "white space" on the calendar for flexibility
•    5 hours of building and sharpening your skills
•    2.5 hours of business relationship-building time with customers, partners or employees
While it's easy to read up on what has made CEOs and multimillionaires successful, some suggest that getting caught up in, or mimicking their lives or their schedules doesn't't help. As Lifehacker contributor Kristin Wong writes, chasing habits of rich people won't teach you about success, whether that means getting up super early, networking until it hurts, or reading tons of books for simplified advice.
Every small business is different, as are it its owners. Taking inventory of your own business's idiosyncrasies may dictate the best course and what your ideal work day must be. Some business experts even claim that flexibility is king. They recommend that allowing for flexibility in your schedule and to deal with customers and life's variables is good for profitability and for a healthy body and mind.
Idea Custom Solutions would like to give you time back in your day so you can be productive, as well as be more likely to achieve that elusive work-life balance. We can take on your graphic design chores, including embroidery digitizing, vector artwork, image editing and marketing materials—whether orders are simple or complex. Now we even have a dedicated team to cover custom creative work such as logo design and t-shirt layout design.