An April 2018 article in the Times of India highlighted the selfie craze and how logoed apparel has seen a major boost in sales thanks to Instagram and Facebook selfie posts. With 93 million selfies pumped into social media streams every day (and that's as of 2014 and only on Android), that could mean big success for businesses looking to promote their brands and boost ROI.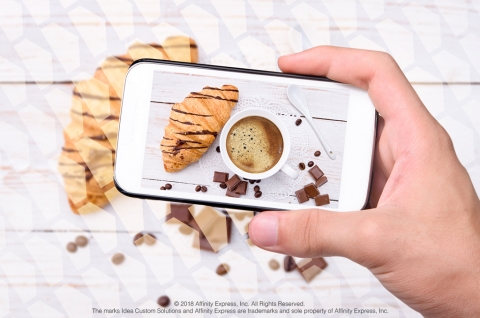 Items of apparel are by far the most shared promotional items in the social sphere, but just about any product can go viral with the right marketing techniques. With that in mind, follow these simple tips to get the most out of Instagram and see the most sales you can from items shared.
Post Regularly
Just like on Facebook, the less you post on Instagram, the less the algorithm will show what you have to say to the people following you. So be sure to post on a regular basis to increase the likelihood your content is actually being seen.
"At the bare minimum, you want to publish at least one post a week, because you never want someone to come to your account and only see old posts," Joshua Storey, SanMar's web and social media writer, told Counselor Magazine. "Ideally, you'll post three to four times a week on Instagram. . . . That can be a tall order when you're just starting out, but you can use scheduling apps like Buffer or Hootsuite to lighten the load. Start small and slowly build up to a more robust content schedule."
Vary Your Content
Social media, by nature, is social. People generally don't go on the networks expecting to be sold anything. They want to see the lives of other people and avoid the dreaded #FOMO (fear of missing out). To get the best response on your Insta posts, mix up the content a bit. For every post touting a product, post another one showing off your company culture. Your followers will appreciate the variety and be more likely to engage.
Use Hashtags
Many Instagram users don't just look at the profiles of people they know. Instead, they actively follow hashtags to find posts relevant to their interests. The #PromotionalProducts hashtag alone has more than 176,000 posts on Instagram. The first step is to follow that hashtag yourself. That way you can see what other industry professionals are posting to promote their offerings. Next, when you post your own photos, be sure to use that hashtag and anything else relevant. For example, if you're posting a sticker, try using #stickers. For luggage tags, include #travel. Think about what you would search for and then use that hashtag.
Watch Your Metrics
The best way to ensure your Instagram efforts are working is to follow the built-in metrics. You can learn how many people are seeing your posts, the demographics of those people and any activity such as likes, comments and views. These actions combined translate into the reach of posts; a number that successful promotional products industry social media mavens pay extra attention to.
"We monitor this number on a regular basis, and if we see it going up or down, we adjust our content accordingly," Storey told Counselor. "For example, if I come in on Monday and see that our reach is on the rise, I double down and do more of what we were doing last week. If I see our numbers waning, however, I take a step back and adjust our strategy."
We wish you success promoting your company and products on Instagram. When you get orders from customers, don't forget to reach out to Idea Custom Solutions for graphic design, including vector artwork, embroidery digitizing, image editing, marketing materials and more. And you can follow us on Instagram and see new examples of our work every day!