By this point in 2017, the use of social media is second nature to almost everyone. Posting on Facebook, LinkedIn, Twitter, Instagram, Pinterest and a slew of other media channels is as comfortable as sending emails. According to Statista, 81 percent of Americans have at least one social media profile. While the Pew Center found in a 2016 study that Facebook is by far the most popular and widely-used platform, all command at least a quarter of the market share of adults who are online.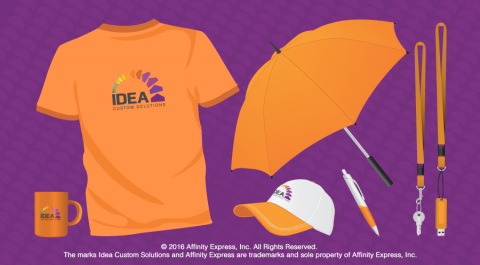 It is also much more common (and perhaps necessary) for businesses to be tuned into social media. Just two years ago, Fortune magazine declared it utterly essential that businesses use social media if they plan to survive.
"I'm sure that for many people this may be dead obvious and hardly worth pointing out. Of course, social media is here to stay," writes Fortune contributor Ryan Holmes. He points out that lots of time people who are experts in their business, such as CEOs, senior executives and even successful owners of small businesses, may not know what to do with social media other than set up an account or two. He also mentions that nine out of ten businesses use social media and that a 2012 McKinsey Global Institute Report concludes that social technologies stand to unlock $1.3 trillion value.
But if you're not a large corporation able to spend thousands or millions of dollars on social media campaigns, sometimes it might feel no more effective than traditional billboards or print ads in the newspaper. However, social media platforms such as Facebook do come with monitoring tools to measure visibility and engagement.
Nevertheless, it can be difficult to build a following for smaller businesses. We've found a few ways to link traditional marketing with social media to increase their power and effectiveness to reach new customers. Here's some advice for your customers:
Promo products and social media. Remember the good old days when local banks, realtors or insurance agents gave out free pens with their names, office addresses and phone numbers on them? Well, they still do, but take a second look and you'll probably see Twitter handles or Facebook pages. No matter whether your customers are service-based businesses such as travel agents, law firms, retail shops or even manufacturers, it makes sense to let their current and future clients know about social media presences. Putting social media handles or links on promotional products is just as important as contact information. Another way for businesses to alert customers to their social presence is to include "tech swag" branded with their company names and logos. Phone and tablet chargers, USB drives and phone accessories are used by people every day and are a great tie-in with social media marketing.
Marketing collateral. In the same way pens didn't disappear during the digital age, there is and will always be a place for marketing collateral. Sure, some firms like car maker Nissan create digital marketing for tablets, but others like Land Rover consider it an important part of telling their story. Athletic wear company ASICS does as well. While your customers use smart colors and graphics to grab the attention of their audiences, don't forget that integrating collateral with their social media strengthens both channels.
Wearables. The fact that the fleece vest has become the "new power tie" among consultants, tech professionals and around Silicon Valley, goes to show the power of wearable marketing and how branding with smart giveaways can catch on like a fever. Companies including Google, Salesforce and many others have found that, not only are wearables and promotional products great giveaways, their customers consider them something special too.
Certainly, one of the best ways for your customers to start is to partner with an experienced expert that has helped numerous businesses large and small — you! Look to Idea Custom Solutions for the graphic design you need to make your their brands shine, including vector artwork embroidery digitizing, image editing, marketing materials, virtual samples and more.